Immigration Law
We offer service in all areas of immigration law including visa application and processing, work permits, and foreign child adoption
Our Immigration Lawyers Are Based in Sherwood Park, AB & Yellowknife, NT
We provide legal service for those looking for assistance with Visas, citizenship, and permanent residency. If you're seeking legal guidance on how to manage your immigration status, or if you need advice on managing your family outside of Canada, we have the experience to guide you. Canada's immigration system is complex and is governed by the Immigration and Refugee Protection Act, its regulations and ever-changing policies, programs and procedures.  In most instances the amount of information that is requested from an applicant can be an arduous task.  Finding an ethical professional to handle your immigration needs is important.

Choose a Lawyer. Beware of Fraudsters and Scammers.
There are many individuals and companies offering immigration advice.  Beware of false promises, fraudsters and scammers because the consequences in the worst situations have led to a complete ban from Canada – even if you are the victim of an immigration fraud. Lawyers are held to a high ethical standard by the Law Society of their province or territory to ensure the safety of the public and integrity of the legal profession.  Whether you're an individual, company or an employer, please contact our office to speak to a licensed lawyer to handle your immigration needs.
Immigration Lawyers Serving Alberta, Edmonton, Sherwood Park, Yellowknife and Communities of the Northwest Territories
If you require legal assistance, contact Ahlstrom Wright for a free consultation.
---
Ahlstrom Wright's Lawyers Have Experience in All Subareas of Immigration Law Including:
Temporary status (Visas), labour market impact assessments (LMIA), permits (work, visitor, study, temporary residence), work permit renewals or extensions, temporary foreign worker program, express entry program, immigration forms review, permanent residency and sponsorships, family sponsorships including spousal sponsorships (married persons, common law relationships, same sex couples, etc), dependent children, other family members, foreign child adoption, skilled workers and professionals, investors, entrepreneurs, and self-employed individuals, live-in caregivers (such as nannies), and asylum-seekers and refugee claims (these require that the individual(s) be in Canada).
Immigration Law Resources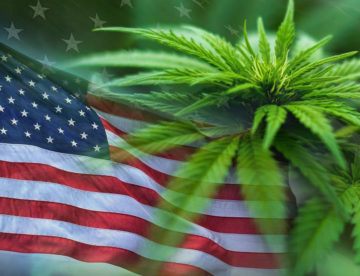 
The scheduled legalization of marijuana in Canada has created some unique scenarios and conditions for…