Business (Corporate Commercial) Law
Our lawyers offer service in all areas of business (corporate commercial) law for small businesses to large corporations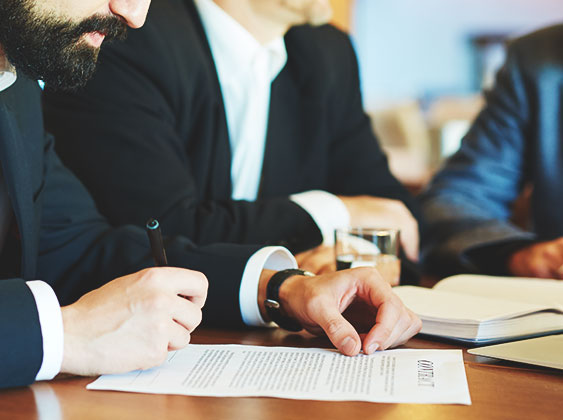 Our
Business (Corporate Commercial) Law

Lawyers
What is Business (Corporate Commercial) Law?
Business law provides the framework in which corporate and commercial business is conducted. It is comprised of laws involving companies and securities, banking and finance, contracts, financial services regulation, interaction with employees, and bankruptcy.
Business environments change constantly, and corporate and commercial law often comes into play when dealing with issues affecting day-to-day business activities and transactions. Although every company is different, there are numerous legal issues that business and other corporate entities commonly face.
The overall scope of corporate and commercial law is broad, as it involves practice areas that are often considered as separate areas of specialization. It may involve interaction with accountants, tax specialists, and succession or estate planning professionals.

How Can Ahlstrom Wright Lawyers Help You With Business (Corporate Commercial) Law?
At Ahlstrom Wright, we help private and public sector clients attain their financial and operational objectives. Whether we are working with a sole proprietor or an international company, we assist them in establishing a better and more profitable enterprise.
Our lawyers at Ahlstrom Wright provide legal advice and solutions for an extensive range of business transactions of all complexities and sizes, including:
Incorporation and organization of companies
Sale, purchase or leasing of commercial real estate
Mergers and acquisitions
Partnerships and joint ventures
Business purchases and sales
Franchising
Business dissolutions
Divestitures
Financing
Intellectual property rights
Shareholder rights and remedies
Writing and reviewing of Contracts
Buy-outs
General corporate matters
Business (Corporate Commercial) Law Resources
The two ways to sell your incorporated company are to sell your company's shares or to sell…
Just like when you sell a company there are two ways that you can buy a company….
1. A Company is its own legal entity, separate from its owners and managers. 2….