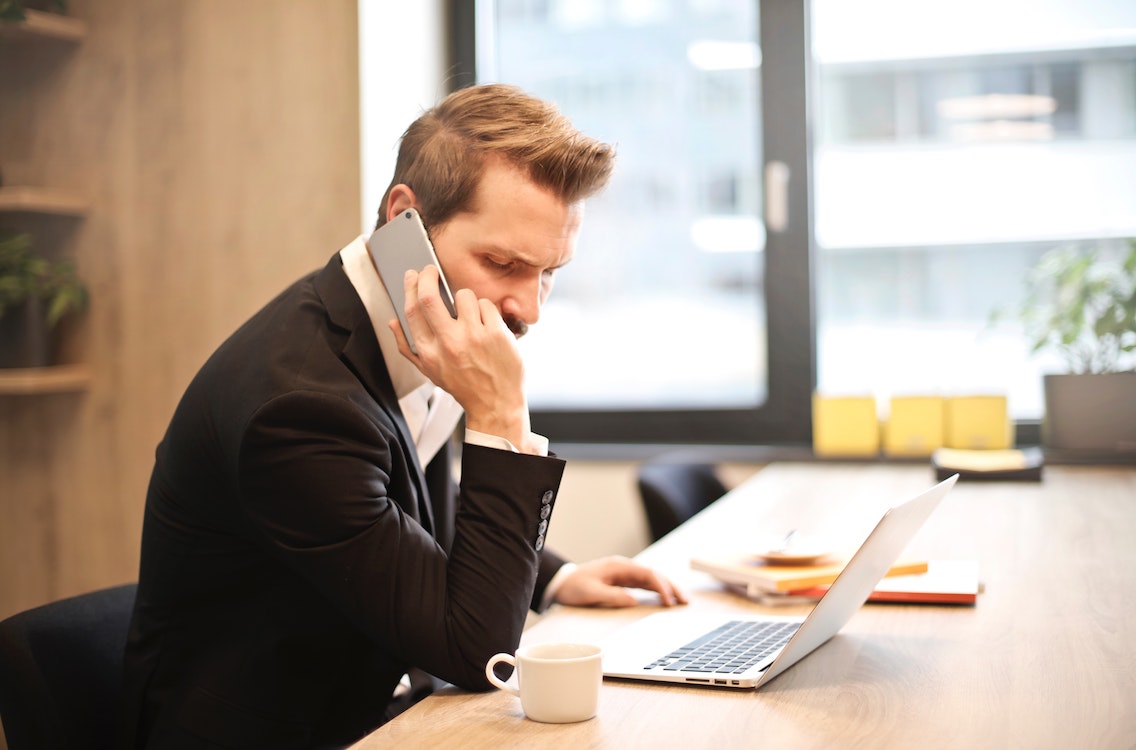 Each year thousands of Canadians become victims of scams via phone calls, emails, and even social media. The results of these scams can include identity theft, fraud, theft from your bank account or credit card, and computer viruses. At Ahlstrom Wright, we want to help our clients, friends and family members better-protect themselves. Here are some tips and tricks to help keep you in the know and help prevent you from becoming a victim.
Canada Revenue Agency Telephone Scam
What is the CRA phone scam?
If you've ever received an aggressive phone call telling you to pay your taxes, you could have potentially been a victim of the Canada Revenue Agency telephone scam. The person on the other end of the phone will claim to be from the Canada Revenue Agency. The scammer will threaten you in order to give out your personal information. These threats usually claim that you will face "legal consequences" as the "tax issue is serious and time-sensitive".
How will the CRA contact you?
It is important to know how to recognize a scam in order to protect yourself and your family. There are three main ways that the CRA will contact you.
1. Mail
All communication from the CRA will be accompanied by mail. If you receive a phone call or an email  but have not received a letter regarding the same information, it is advised to contact CRA by telephone for further information.
2. Telephone 
It is not uncommon for a CRA agent to contact you via phone but it is important to note that you will never be contacted by text message. Many people believe that they can recognize a scammer by the caller ID. Caller ID is a great function although this information can be altered and you should never use only the displayed information to confirm the identity of your caller.
3. Email
The CRA now offers email service. This is a service that you must sign up for. If you receive an email from the CRA, but have not signed up for the online mail service, you should investigate further.
How to recognize a CRA scam
Nowadays, it is easy to fall for the scams as they appear very real and legitimate. Here are some 'red flags' to look out for.
1. Payment Type
An official CRA representative will never request that you make a payment to them directly. The CRA does not accept payment in the form of a gift card or bitcoin.
2. Threats
Scammers want to make their victims feel scared. Typically, the scammers will threaten police action and legal consequences. While the CRA would like to receive payment on overdue balances, an outstanding tax balance is not a criminal action and the CRA would never use threats to obtain payments.
What should you do if you think you are being scammed?
In the case that you do receive a phone call from someone claiming to be an CRA agent, here are some steps to take:
listen and take notes of any requests being made;
do not give the caller any personal information, especially information that would not typically be included in a tax return;
tell the caller that you would like to verify the information from the call by either calling the CRA on their main line or logging into "My Account" on the CRA website.
Canada Revenue Agency has released some transcripts of scams that are currently targeting taxpayers. To review these transcripts, click here.
Email Phishing Scams
What is an email phishing scam? (No… it is not a fishing term)
The term "phishing" is a term for emails, text messages and websites designed and sent by criminals to look like they are from well-known and trusted businesses, financial institutions and trusted businesses. This is an attempt to collect your personal and financial information.
How do you know if you're being scammed?
It is easy to be fooled by a phishing email or text message. Here are some characteristics to look for in your messages.
1. Quick reaction
A phishing email or text message is intended to trigger a quick reaction from the victim. Typically these messages contain upsetting or exciting information, marked as urgent and demand a quick response.
2. Update, validate, or confirm
Phishing messages will usually ask you to "update", "validate", or "confirm" your account information.
3. Brand spoofing
Typically, phishing emails will include logos and other brand-identifying information taken directly from the official websites.
4. Catch phrases
Many phishing emails include phrases like;
"E-mail Money Transfer Alert: Please verify this payment information below…"
"It has come to our attention that your online banking profile needs to be updated as part of our continuous efforts to protect your account and reduce instances of fraud…"
"Dear Online Account Holder, Access To Your Account Is Currently Unavailable…"
"Important Service Announcement from… You have 1 unread Security Message!"
"We regret to inform you that we had to lock your bank account access. Call (telephone number) to restore your bank account."
How to protect yourself from phishing scams
Never click on a link from an email unless you have initiated the action. If you receive an email or text message that you believe is a phishing scam, report it! You can report these messages to the Canadian Anti-Fraud Centre or the institution that the message appears to be from.
If you suspect you may be the victim of fraud or have been tricked into giving personal or financial information, contact your local police service.