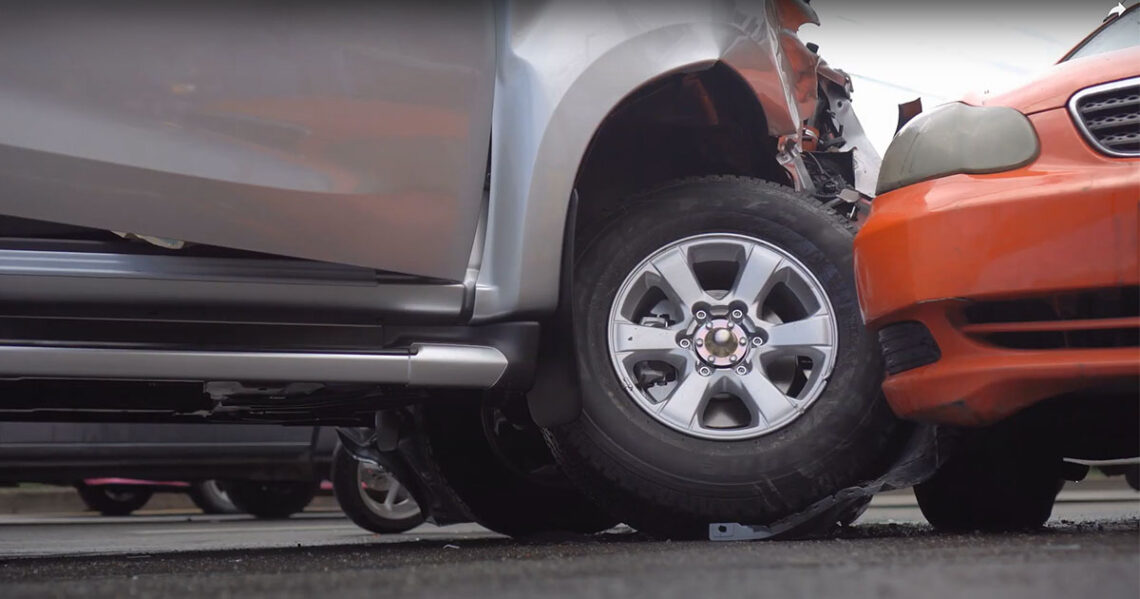 The Alberta Government is currently reviewing and making changes to the auto insurance system and considering a shift to a "no-fault system." Under a no-fault auto insurance system, each driver's insurer covers all of their respective payouts for damages and injuries, with the intent of expediting the process of repair and resolution. Under a no-fault system, you cannot sue the at-fault party. The concern is that a system like this could cost Albertans more or worse, not hold poor drivers accountable. In this article, we'll cover some of the ins and outs of a no-fault auto insurance system and what that might mean for you as an Albertan.
How an Alberta No-Fault Auto Insurance System Might Affect You
FAIR Alberta 2020 – Who Benefits Campaign
What is a No-Fault Auto Insurance System?
First, "no-fault" auto insurance doesn't mean that no one is at fault when an accident happens. In every accident, a percentage of fault is assigned to each driver. However, no-fault insurance means that each driver's insurance company will handle their respective claim and subsequent payments for damage or injury, possibly limiting the total payout. The same goes for the other party. Even the at-fault driver is entitled to the same payments through their insurer.
Under a no-fault system, you cannot sue or hold the at-fault driver accountable for your pain, suffering, loss of enjoyment of life, or future healthcare costs. Your insurance company decides your settlement and handles your payouts entirely. Your own insurance company decides what treatments you require, and your insurer also decides what you get paid for treatment costs and lost wages.
Pros & Cons of No-Fault Automobile Insurance
Benefits of a No-Fault System
Theoretically, a no-fault system is supposed to make the process of dealing with an automobile accident easier and more cost-effective because the insurance companies involved are not tasked with finding (or battling) who was at fault. However, this is a misconception, and it frequently doesn't play out in favour of the person who did not cause the accident. The not-at-fault party is often left with a significant burden to bear as they may not have recourse for a collision that wasn't their fault, to begin with. Further, their settlement may be less and not account for pain, suffering, loss of enjoyment of life, or future healthcare costs for which they actually deserve. If the not-at-fault party doesn't feel that their own insurer has paid them enough for what they have been through, they do not have the right to sue the at-fault driver under a no-fault system.
Why a No-Fault Auto Insurance System is Bad For Albertans
A no-fault system can also protect bad drivers as they aren't held accountable for damages or injuries they have caused, and a no-fault system can end up costing all Alberta drivers more in premiums.  In addition, your own insurance company controls how much you receive in compensation for your injuries, and you lose the right to sue the at-fault driver for fair compensation.
Price: Higher Premiums – How might a No-Fault Auto Insurance Affect Cost for Albertans?
You may have heard that a no-fault system is cheaper. It's not. In fact, it typically ends up costing consumers more. For example, Ontario (which follows a no-fault system) currently has one of the highest average auto insurance premium rates in all of Canada! In the end, a no-fault system can cost consumers more—both in terms of their annual insurance premiums and then also in the event of an accident where they may not receive a fair settlement.
---
If you're concerned about the proposed no-fault auto insurance system in Alberta, act now
Let your voice be heard. Send a letter to your MLA and the Minister of Finance. Alternatively, share this post on social media, share your story and get the word out to your Alberta friends and family about this proposed change. To keep up to date on this matter, follow fairalbertainjuryregulations.ca and subscribe to their newsletter.
---
About Alberta's Automobile Insurance
What System Does Alberta Currently Operate Under?
As of now, Alberta has a Tort System with partial no-fault benefits where your insurance company covers you for treatment costs and lost wages only, but you have the ability and option to sue the other party should you need to hold them accountable for your pain, suffering, and other damages. Under the new proposed system, you would be limited in your ability to receive compensation for your loss or injury to only those amounts paid by your own insurer.
What a No-Fault System Would Mean for Albertans
For Albertans, the change to a no-fault system could result in higher premiums with lower payouts and less accountability held to bad drivers. While the claim process may be faster, you may not get the settlement you deserve, and it could affect you negatively at your loss into your future.
What Can You Do to Help Prevent This Shift to a No-Fault System?
Use your voice and be heard. Contact your MLA and voice your concern. Share this article and help make others aware of the issue. Share stories of where a no-fault system may not have worked out in your favour.
More Information About This No-Fault Insurance Change in Alberta

If you've been involved in a motor vehicle collision and feel overwhelmed, we can help.
Contact Ahlstrom Wright and ask to speak with one of our personal injury lawyers if you have any questions regarding Section B benefits or your car accident claim.
---