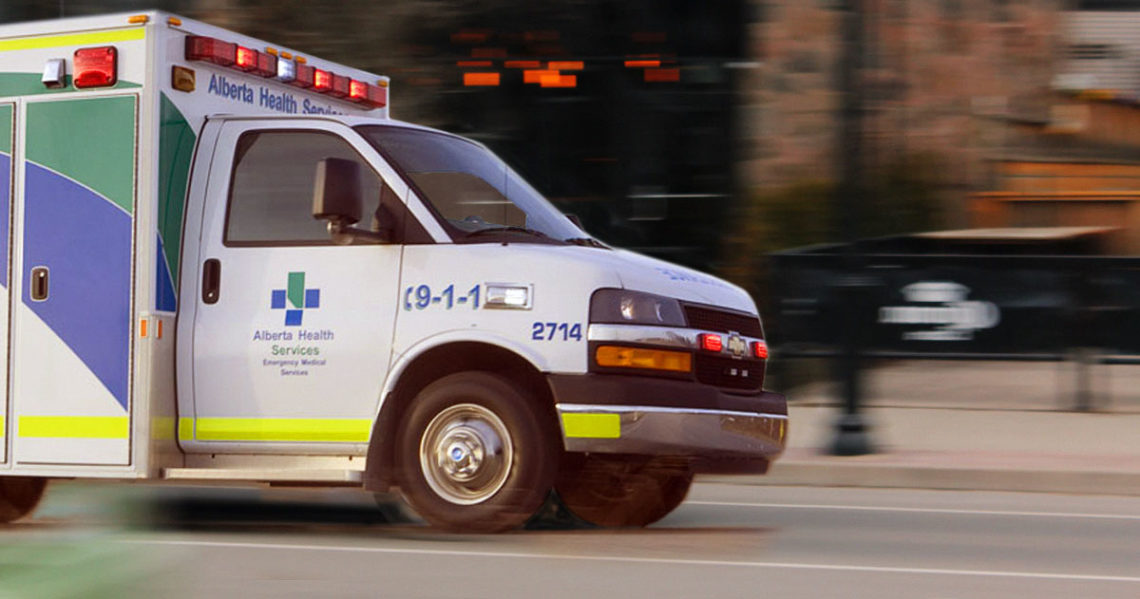 In Alberta, Nunavut and the NWT, all car insurance policies have mandatory provisions dealing with treatment costs under Section B of each jurisdiction's standard automobile policy. These provisions are known as Section B Benefits, and they are based on a no-fault concept. This means that it does not matter who is responsible for causing a car accident, as fault does not determine who pays for injury treatments.
---
If you've been involved in a car accident and need assistance managing your claim, we can help.
The personal injury lawyers at Ahlstrom Wright have extensive experience dealing with the complicated system of Section B benefits in Alberta, Nunavut and the NWT.
Contact Ahlstrom Wright for more information.
---
What are Section 'B' Accident Benefits & Treatment Coverage?
Section B Accident Benefits cover medical recovery and treatment for any injuries caused by a motor vehicle accident, regardless of whose fault the accident was. Every automobile insurance policy in Alberta, NWT and Nunavut includes Section B as part of their coverage and each driver claims through their own insurer in the event of an accident where either party is injured. Section B also provides income replacement benefits in the event you are unable to work as a direct result of your injuries.
Section B Benefits – Questions & Answers
Who pays for my injury treatments after a car accident?
A: Each person involved in a car accident relies upon their own car insurer to cover the cost of treatments.
Who pays for my Injuries if I'm not at fault? Does the other party pay if they are at fault?
A: Regardless of who is at fault, each driver is covered for medical injury recovery by their own insurance provider. If you were the driver of a vehicle involved in a collision, you would need to claim Section B benefits through your own insurance provider.
What if passengers are injured?
A: Like the driver, the coverage of passengers falls upon the insurance of the driver of the vehicle in which they were travelling in.
Do I have a time limit on how long I can take to make a Section B claim?
A: Yes. To be eligible, you must inform your insurance company of the accident within 30 days of the event and then also submit the applicable claim forms within 90 days of the accident.
In Alberta, for medical benefits, you'll need to submit a Notice of Loss and Proof of Claim Form (AB-1 Form), and for disability benefits, you'll need to submit a Claim for Disability Benefits Form (AB-1A Form) for the Section B insurer within 90 days.
Note: If you would like assistance with your claim process, we can help. Contact Ahlstrom Wright and we can help guide you through the process.
What medical treatments are covered under Section B?
A: All medical treatments and associated services including ambulance services, surgical treatment, chiropractic, dental, hospital, psychological, physical therapy, occupational therapy, massage therapy, prescriptions, acupuncture, professional nursing and any other essential treatment or rehabilitation supplies or services that are deemed necessary by the person's attending physician.
Is there a cap or maximum to the amount I can claim under Section B benefits?
A: The standard Alberta policy offers up to a maximum of $50,000 in medical benefits. There are limits to the amount available for certain types of treatment. (Chiropractic – $1,000, Massage – $350, Acupuncture – $350, and other services (such as dental and psychological treatments – $1,000 combined)".
In Nunavut and the Northwest Territories, medical benefits are limited to $25,000 with no specific limits on individual treatments.
Are there distinctions for whiplash-associated disorder (WAD) between Alberta and NWT or Nunavut?
Yes. Details:
Alberta Section B – Insurance & Private Healthcare
In Alberta, a diagnosis of a whiplash associated disorder (WAD) entitles an injured person to receive 10 treatments covered by their car insurer for WAD I injuries. A WAD II injury (which is more severe than a WAD I injury) entitles a person to receive 21 treatments from their car insurance company. After these initial treatments, the injured person must use any private health benefits they have available such as Alberta Blue Cross, Great West Life, Sunlife, etc. to cover their treatment costs. The injured person's car insurer will then cover any shortfalls after the private benefits are exhausted. For non-whiplash injuries suffered in a car accident in Alberta, such as broken bones, the injured person must use their individual health benefits first. Then their own car insurance will pay for any shortfalls.
NWT & Nunavut Section B – Treatments After a Car Accident via Private Healthcare
In the NWT and Nunavut, there is no distinction under Section B benefits for whiplash or non-whiplash injuries. All car accident injuries in the NWT and Nunavut require an injured person to use their private health benefits first, before accessing the Section B benefits provided by their own car insurer.
How long are my medical bills covered for under Section B?
A: Car insurance policies in Alberta require car insurers to provide Section B benefits for up to 2 years after the car accident, while car insurers in Nunavut and the NWT must pay Section B benefits for up to 4 years. If an injured person requires treatment related to the car accident more than two years after an Alberta accident (or more than 4 years for a Nunavut or NWT accident), then the injured person must sue the at-fault driver to recover the costs of additional treatments.
What if I'm injured from a car accident and cannot work?
A: In Alberta, there are two available claim types: medical benefits and disability benefits. Under disability benefits, you may be eligible for a weekly benefit equal to 80% of your standard weekly salary, up to a maximum of up to $600/week.
Must be employed at the time of the accident
Must have been employed for at least 6 of the last 12 months
Must have been unable to work for more than 7 days as a result of the accident.
In Nunavut and the Northwest Territories, an injured person can also receive disability benefits equal to 80% of their standard weekly salary, but the weekly maximum is $140.
What if I'm injured but I wasn't employed at the time of the accident?
A: If you are the primary housekeeper for your family and were not employed on the date of the accident, you can claim compensation for household duties if you are completely unable to perform your normal housekeeping duties because of the accident.
In Alberta, Section B housekeeping benefits will pay up to $200/week for a maximum of 104 weeks. In Northwest Territories and Nunavut, you can receive up to $100/week for a maximum of 12 weeks.
Where can I read more about Section B and the Automobile Accident Insurance Benefits Regulation
A: More about Alberta's Insurance Act & Section 'B'

If you've been involved in a motor vehicle collision and feel overwhelmed, we can help.
Contact Ahlstrom Wright and ask to speak with one of our personal injury lawyers if you have any questions regarding Section B benefits or your car accident claim.
---