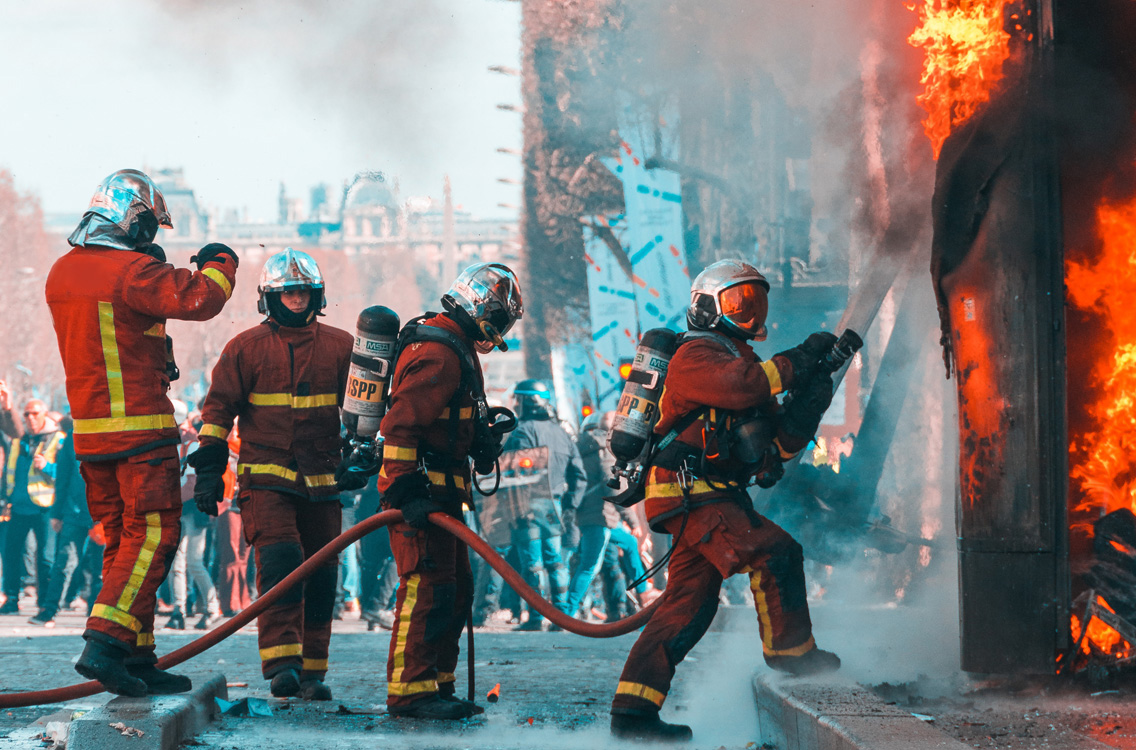 A fire at an uninsured apartment building in Northwest Territories leaves owners and renters with the question, "What can I do to protect my property?"
On March 15, 2019, there was a fire in Mackenzie Place, a 40 year old high-rise apartment building in Hay River, Northwest Territories. Although it is unknown what started the fire on the 11th floor, it did caused significant damage to the building, and about 150 people were forced to relocate as a result.
After the ash settled, it was discovered that the owner of the building, Harry Satdeo of Satdeo Inc., did not have any insurance on the building. The residents of Mackenzie Place were left unsure of how this situation could happen in today's regulatory environment.
Teri Lynn Bougie, an Ahlstrom Wright lawyer, recently commented on the story for CBC.
Are owners obligated by law to insure their buildings under the Northwest Territories Residential Tenancies Act?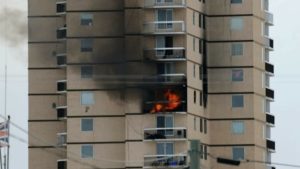 The owner of the Mackenzie Place building has no money to complete the repairs, and is, in fact, under no obligation to do so under the Northwest Territories Residential Tenancies Act. In addition to the lack of a landlord's obligation to rebuild a property, there is no obligation for landlords to even insure their buildings. President of the Canadian Federation of Apartment Associations, John Dickie, says that it is so rare for building owners not to have insurance that it's not "sensible" to make a requirement that insurance be in place. Teri Lynn suggested that the lack of protection for renters in the Northwest Territories represents a legislative gap that the Northwest Territories Legislature should consider reviewing.
Charlotte Digness, a government spokesperson, said in an email to CBC that "there are no proposed changes to the legislation."
What can renters do to protect their property in the Northwest Territories?
If you're renting a house, apartment, condo, basement suite, etc. it is crucial that you understand the importance of renters insurance. Here are some things all renters in the Northwest Territories should know:
1. Protect your belongings and get your own renters insurance in the NWT (and Alberta and the rest of Canada).
All renters in the Northwest Territories should insure their personal items against the risk of loss or damage. This means that if your apartment floods, catches fire, collapses, etc. your personal items should be covered, and you should receive financial assistance in replacing your lost items. Always make sure to read your policy to make sure you are covered. If you are unsure of what is covered or you have questions about your insurance policy, call the lawyers at Ahlstrom Wright for help.
2. Do some research to find the right insurance policy for you and your home in the NWT.
Renters are advised to do some digging into their potential landlords before deciding where to live. Ask your potential landlord what kind of insurance they carry, and what it covers, otherwise you might be looking for a new place to live. Not only will this help you make better decisions when choosing your own insurance, it will make sure that you know the full extent of your coverage in the event of a disaster.
3. Write to your MLA in the Northwest Territories and ask for change to help protect renters and their property.
Write to your local MLA in the Northwest Territories to ask them to consider reviewing the gap in the legislation which allows building owners to let their buildings go uninsured.
What can a tenant do if the building is no longer safe to live in during their lease?
If an apartment can no longer be lived in by a tenant during their lease, the tendency becomes "frustrated". This means that the contract between the tenant and the owner immediately ends, and the renter no longer has to pay rent.
I've already paid my rent for this month, can I get it back after my apartment has been involved in a fire?
If a tenant paid for the full month's rent, but a disaster causes their contract to become frustrated halfway through the month, the landlord/owner must return half a month's rent and the amount of the security deposit back to the tenant.
Has there been a fire or flood in your home? Has your building become unsafe to live in during your lease?
The lawyers of Ahlstrom Wright can help protect you and your property.
Ahlstrom Wright has offices in Yellowknife, Northwest Territories and Sherwood Park, Alberta.
---
 The Northwest Territories Residential Tenancies Act: What landlords and owners need to know
If you own a building in the NWT (and Alberta), purchase insurance to protect your property!
Considering there is no legislation in place preventing owners from not insuring their buildings, it may seem attractive to cut some costs and save some money by cutting out insurance. The lawyers of Ahlstrom Wright do NOT advise this. Insurance is here for a reason. Insurance protects your building and the people living in it against disasters. If you choose not to insure your building and it burns down, you will be left with the smouldering ashes of your once revenue earning building, a hefty clean-up bill, and potentially significant litigation if someone is injured.
For the time being, building owners in the Northwest Territories are not obligated to insure their buildings under the Residential Tenancies Act. There are other legislative and common law obligations which compels any owner of a building to clean up the mess after the event of a disaster. This could cause bankruptcy or severely damage a business. Be a smart owner, and insure your building.
If you have questions about the Residential Tenancies Act in the Northwest Territories and your obligations as an owner or a landlord, call your lawyer.
Ahlstrom Wright is a full service law firm that offers legal guidance in all areas of law (except for criminal law). With over 38 years' of experience, thousands of clients, and a full spectrum of lawyers, Ahlstrom Wright's team is ready to serve you. The lawyers of Ahlstrom Wright understand that legal matters can be overwhelming and complicated. Get a lawyer on your side and contact Ahlstrom Wright.
Other questions about the Residential Tenancies Act in the Northwest Territories or Alberta
If you have a question about the Residential Tenancies Acts in Alberta or the Northwest Territories, such as:
(1) My landlord is trying to evict me. What can I do?
(2) Am I entitled to my security deposit?
(3) My renters are damaging the apartment. What can I do as an owner?
(4) How can I collect rent from tenants who don't pay?
(5) Do I need a tenancy or renters agreement / contract?
Give the lawyers at Ahsltrom Wright a call for a free consultation.