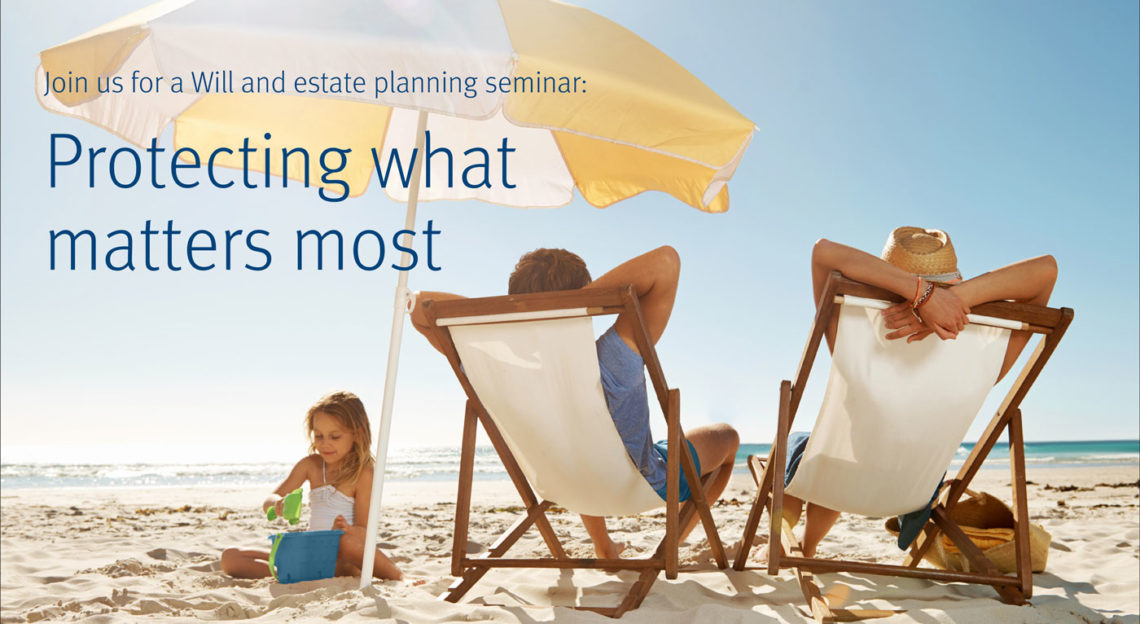 Join Ahlstrom Wright and RBC Dominion Securities for a Will and estate planning seminar on February 18th. This seminar will cover progressive, tax-efficient strategies for structuring your estate and protecting your family.
The seminar will also answer many common questions including:
To what extent can a Will protect my family and my life's work?
What are the responsibilities of an executor or trustee?
Do I still need a Will if my assets are held jointly with my spouse?
What happens if I die without a Will?
How are executors paid for administering my estate?
How can I choose the right guardians for my children?
What taxes will be due upon my death?
Will and Estate Planning Seminar Details:
When: Tuesday, February 18, 2020
6:00 pm–7:30 pm
(Pre-registration: 5:45 pm)
Ahlstrom Wright Can Help You Protect Your Family.
Wills and estate planning isn't something most of us enjoy thinking about. Death and our obligations to our family, outstanding taxes, and so forth can make us feel uncomfortable. If we've recently lost a loved one, the legal aspects can add on to an already terrible experience. This seminar has been setup to help guide you through the multiple processes of Wills and estate planning and to make the process more manageable for you and your family. From setting up your first Will, to managing the loss of a loved one (where you are obligated to address things like estate litigation, probate, or death without a will), we're here to make the legal aspects of your life clearer so you can get back to enjoying your life.
For more resources on Wills and Estate Planning, click here.

Our lawyers serve the communities, businesses and people of Alberta, Edmonton, Sherwood Park, the Northwest Territories and Yellowknife
Ahlstrom Wright is a full-service law firm that offers legal guidance in all areas of law (excluding criminal law). With over 38 years' of experience, thousands of clients, and a full spectrum of lawyers, our team is ready to serve you. For more information about how Ahlstrom Wright may be of service to you, click here.
---