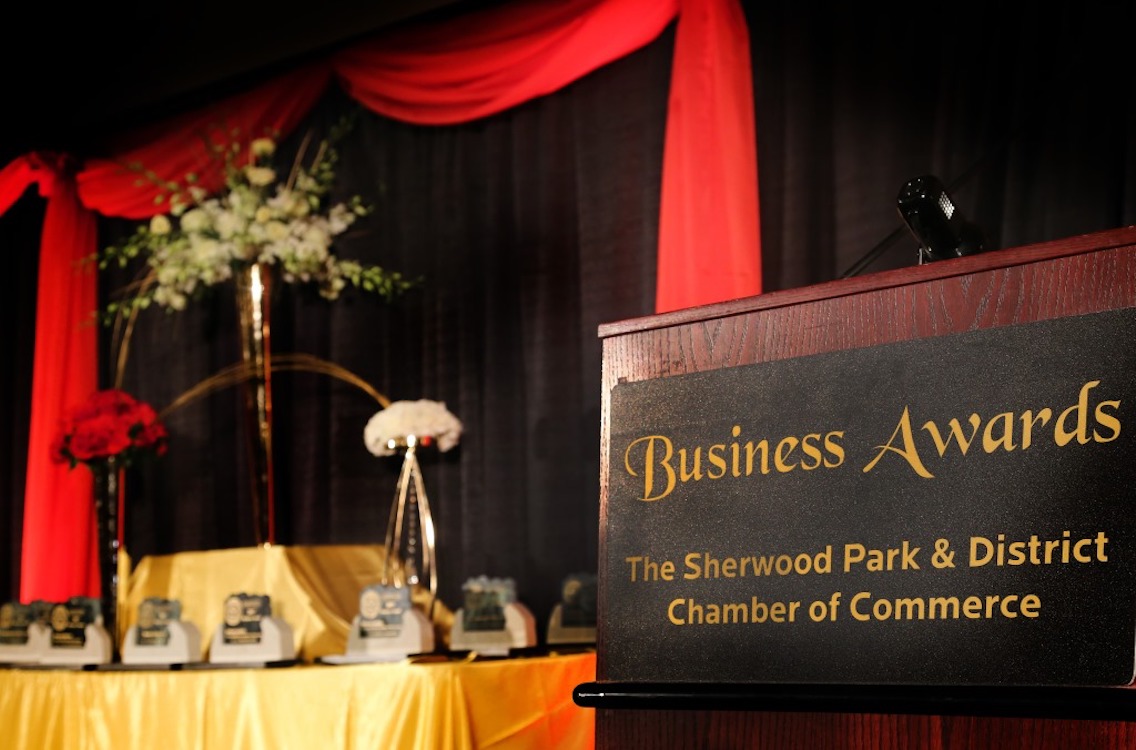 The Sherwood Park & District Chamber of Commerce will be hosting its 41th Annual Awards Gala. Ahlstrom Wright is the Diamond Sponsor of this year's Business Awards.

Our lawyers serve the communities, businesses and people of Alberta, Edmonton, Sherwood Park, the Northwest Territories and Yellowknife
---
Ahlstrom Wright is always looking for opportunities in which we can support a wide variety of businesses and organizations around Sherwood Park and Edmonton. The lawyers and legal staff at Ahlstrom Wright believe in supporting and promoting the efforts of local businesses. We are proud members of the Sherwood Park Chamber of Commerce.
"We are thrilled to be sponsoring this year's Chamber of Commerce Awards; the Sherwood Park Chamber does a fantastic job of connecting local businesses and we're happy to help contribute to their efforts." – Donna Oliver
About the Sherwood Park & District Chamber of Commerce Business Awards:
This is a prestigious award that is presented to the most distinguished and exemplary leaders from the business community of Strathcona County. The Business Awards are meant to shine a spotlight on the many entrepreneurs, companies and organizations that have helped change the landscape of Strathcona County.
In attendance will be more than 250 guests including prominent political figures, distinguished business people and other community leaders.
When: Friday, October 19, 2018
Where: Clairon Hotel & Conference Centre
2100 Premier Way, Sherwood Park
Key Times: Registration: 6 pm
Social Soiree: 6 pm – 7:45 pm
Award Ceremony: 8 pm
About Ahlstrom Wright:
Ahlstrom Wright is a full-service law firm that offers legal guidance in all areas of law (except for criminal law). With over 38 years' of experience, thousands of clients, and a full spectrum of lawyers, our team is ready to serve you. For more information about how Ahlstrom Wright may be of service to you, click here.
Do you own a business and are in need of legal support?
Ahlstrom Wright can provide legal advice for business situations of all complexities and sizes.
Ahlstrom Wright has offices in Sherwood Park, AB and Yellowknife, NWT
---