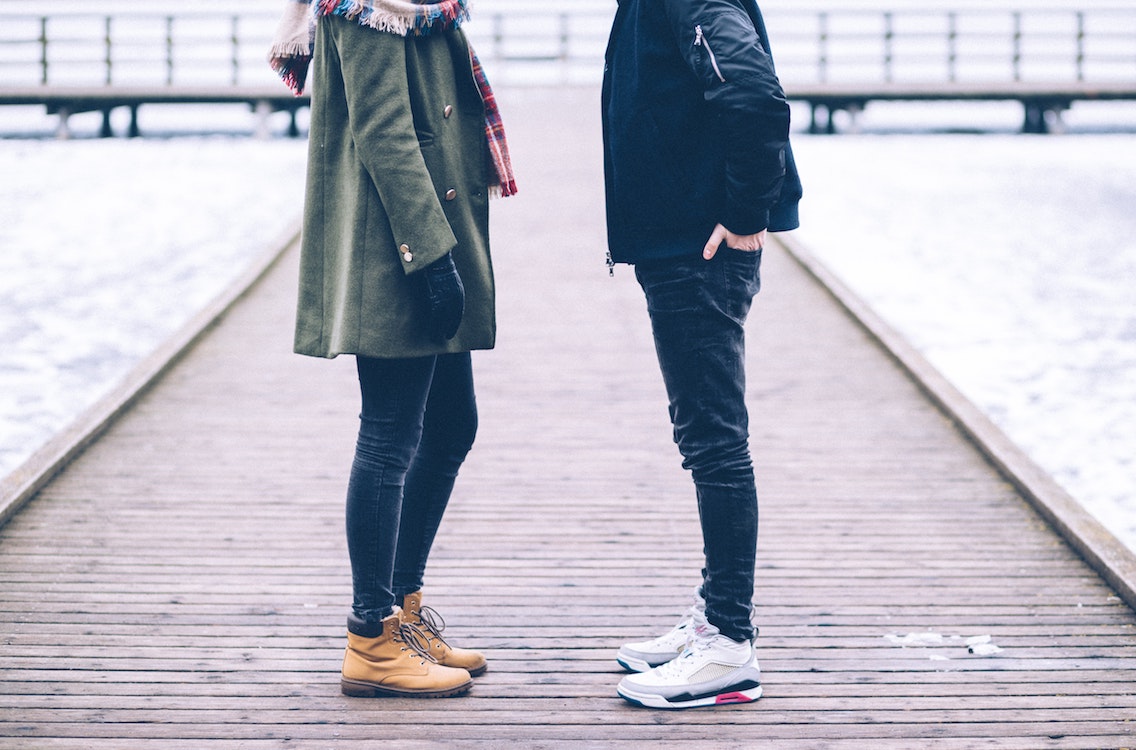 Family Legal Agreements in Alberta and Northwest Territories can fall under three general categories:
Separation Agreements,
Marriage Contracts (also known as a Prenuptial / Postnuptial Agreement), and
Cohabitation Agreements.
Below is a brief summary of each category of family legal agreements. To better determine what type of agreement better suits your needs please call Alhstrom Wright's office for a free 30-minute consultation over the phone or in person with a member from our Family Law team.
Separation Agreements in Alberta and Northwest Territories
A separation agreement is commonly used when married couples are 'separated' or 'separating'. However, a separation agreement can also be utilized by common-law spouses, especially under the circumstances of a long-term relationship.
Separation agreements are useful to set out spousal or child support amounts, if any, is payable. This is particularly important because the Income Tax Act provides that payments for support are deductible if the parties are living separate and apart pursuant to a written separation agreement.
Separation Agreements are also useful to set out child custody and access (in a marital situation) or parenting time (in a common-law or other form of relationship where a child is involved). A Separation Agreement can outline in detail the parties scheduled time to spend with the child(ren), drop-off locations and times or can be as general as the parties agree to free and generous access. It is not uncommon for the Separation Agreement to also deal with religious upbringing, educational expenses, passports and traveling restrictions as it pertains to any children.
Separation Agreements also deal with property owned jointly or individually before separation, during the relationship and after separation. Both parties will need to agree on how to deal with such property and any value associated to it. Property can include, but is not limited to, a home, vehicles, household contents, pension/RRSP, investments, insurance, Canada Pension Plan credits, shares or interests in a company, and debts (collectively or individually).
Lastly, Separation Agreements can be entered into to deal with only spousal and child support on an interim basis, while the parties negotiate all the other issues that must be dealt with due to their marriage or common-law relationship (e.g. division of property). This type of agreement stays in effect until either party terminates it, or a different settlement agreement is reached by the parties that fully deals with both parties' respective rights and liabilities to each other, including child and spousal support.
Separation Agreements are complex and we suggest you seek independent legal advice to ensure an agreement meets your needs. If you are unhappy with your current Separation Agreement, please feel free to contact Ahlstrom Wright for a free 30-minute consultation to discuss your options.
Are you and your partner unsure if you need an agreement?
Ahlstrom Wright's Family Lawyers are here to provide any information or advice you may need.
Ahlstrom Wright has offices in Sherwood Park, AB, and Yellowknife, NWT.
Contact Ahlstrom Wright for a free consultation today! 
---
What is a Marriage Contract? (Also Known as a Pre- or Post-Nuptial Agreement)
Marriage Contracts, Prenuptial Agreements, or Postnuptial Agreements are entered into prior to the marriage or after the marriage. These types of agreements, in general, set out what the couple has decided ahead of time what would happen if there was a breakdown in the marriage in the future. Similar to a Separation Agreement, it includes, but is not limited to, what the couple has agreed upon with regards to spousal and child support, if any; and division of matrimonial property (e.g. a home, vehicles, pension/RRSP, debt, etc.).
The common reasons couples enter into a Marriage Contracts are to "protect" assets either person owned prior to or during marriage from any sharing. Often these types of agreements are also entered into as part of the couple's estate planning, in the event one spouse pre-deceases the other. This usually requires the couple to have valid Wills in place with certain provisions that will not be changed.
If you would like more in depth information about Marriage and Prenuptial Agreements, read Ahlstrom Wright's other post here.
Cohabitation Agreements & Why You Should Get One
A Cohabitation Agreement is used when a couple is not married and are living together or plan to live together in the near future. It establishes the rights of each person and their obligation to each other in the event there is a breakdown in the relationship.
Without a Cohabitation Agreement, the parties may unknowingly incur financial consequences from living together. It is wrong for couples that live together to believe (as they often do) that no property rights arise from living together or that they (the couple) have the same rights as a married couple. The rights each person in a cohabitation situation has is one that falls under the law of trust, which is complex and can create a generous result to the person claiming it.
Persons who live together can also be entitled to support, depending on the circumstances. Similar to a Marriage Contract, a Cohabitation Agreement can 'protect' assets either person owns prior to or during marriage to sharing; as well as determine ahead of time what would happen if there was a breakdown in the relationship in the future or if the Cohabitation Agreement would apply to a marriage, if the couple marries in the future.
If you are considering to cohabitate or you are already in a cohabitation arrangement, please contact Ahlstrom Wright to speak to a family lawyer for more information.