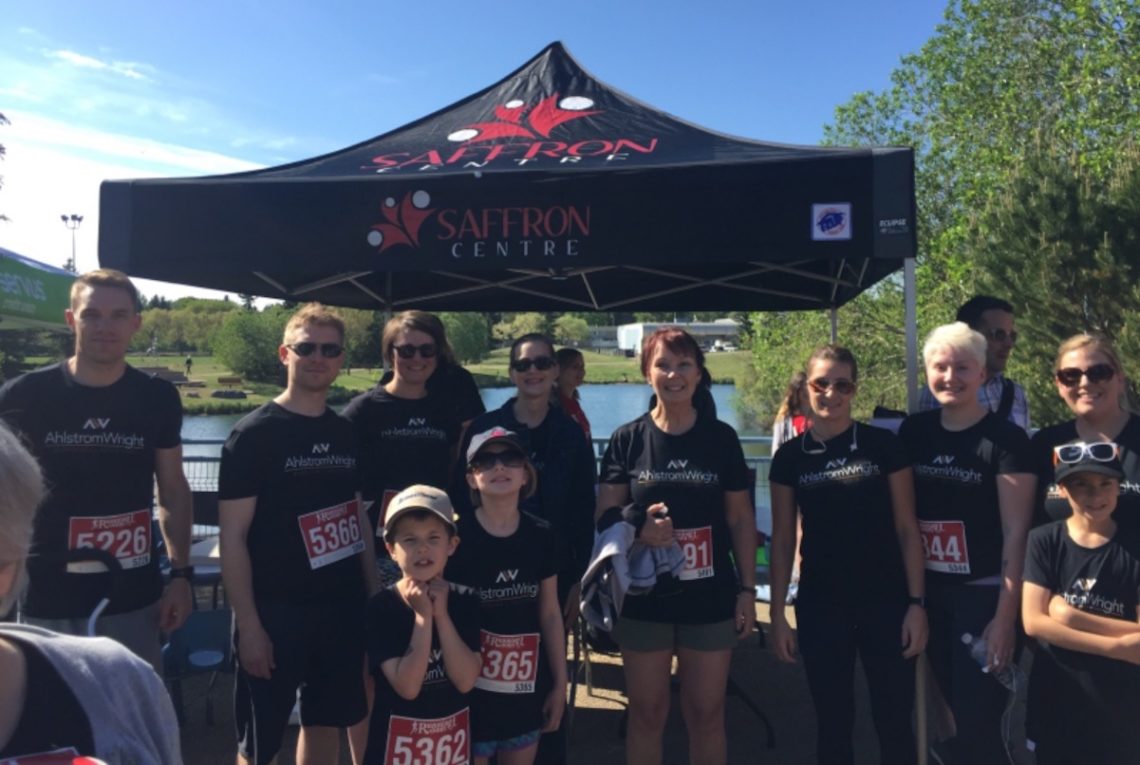 Last weekend, the Ahlstrom Wright team spent their Saturday at the SAFFRON Centre Consent Event Walk & Fun Run. This was the 3rd annual consent event and Ahlstrom Wright's first time sponsoring the walk.
About the SAFFRON Sexual Assault Centre
The SAFFRON Sexual Assault Centre is located on Athabascan Avenue in Sherwood Park, Alberta. SAFFRON Centre provides outstanding service and care to victims of sexual assault, sexual abuse, sexual violence, sexual exploitation, childhood sexual abuse, and PTSD as a result of sexual trauma. These counselling programs are also provided to caregivers and supporters of sexual assault, abuse and violence.  The SAFFRON Sexual Assault Centre is bigger than ever and their programs are growing steadily.
All money raised from the Consent Fun Run/Walk will go directly to supporting those who have been impacted by sexual violence.
Our Lawyers are Active in the Community
Ahlstrom Wright's lawyers and assistant staff are passionate about being engaged in the local communities of Edmonton and Sherwood Park. Ahlstrom Wright is always eager to support great foundations.

Our lawyers serve the communities, businesses and people of Alberta, Edmonton, Sherwood Park, the Northwest Territories and Yellowknife
Ahlstrom Wright is a full-service law firm that offers legal guidance in all areas of law (except for criminal law). With over 38 years' of experience, thousands of clients, and a full spectrum of lawyers, our team is ready to serve you. For more information about how Ahlstrom Wright may be of service to you, click here.
---