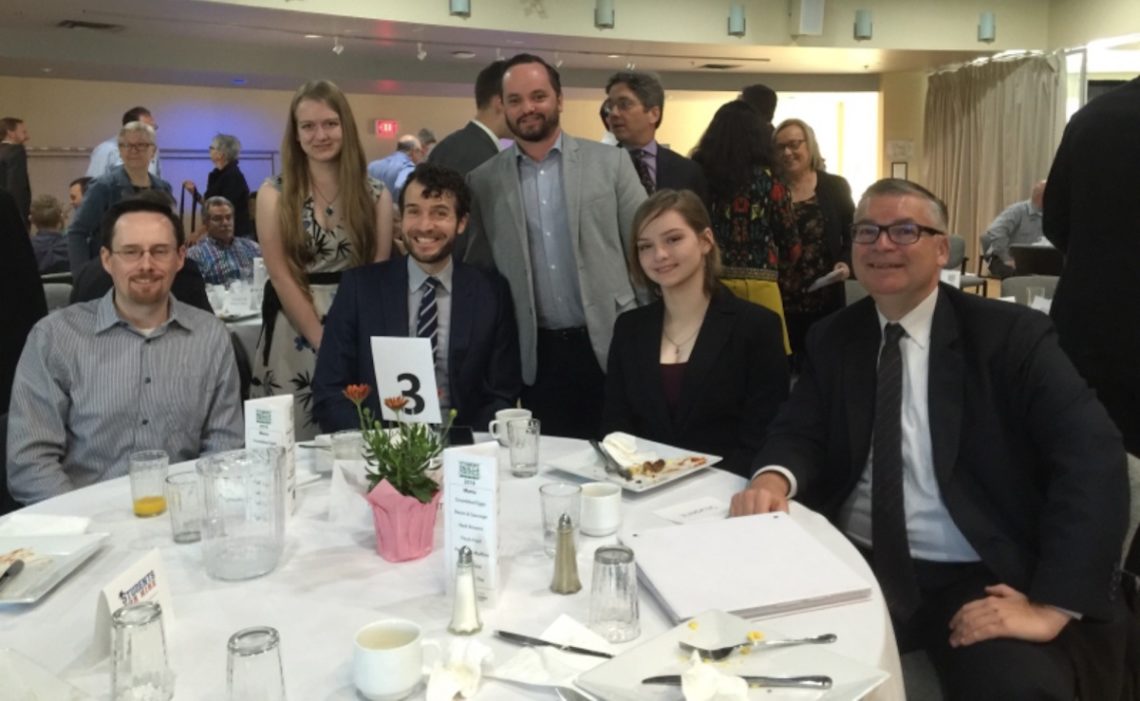 On Thursday, May 24th, a few lawyers from Ahlstrom Wright had the honour of attending the 2018 Student Skills Portfolio Breakfast held by The Sherwood Park & District Chamber of Commerce Education Committee. It was a great event and the food was fantastic!
About the Student Skills Portfolio Breakfast
The Student Skills Portfolio Breakfast raises funds for the Chamber's Student Skills Portfolio Program. The program provides a binder and materials to every high school student in the Elk Island Public & Elk Island Catholic School Divisions; approximately 3000 per year. These binders provide a framework for students to organize and present their academic, personal and employment achievements to future employers and post secondary institutions.
Lawyers Supporting Your Community
Ahlstrom Wright supports local foundations in Sherwood Park and Edmonton. We value the hard work and efforts of our fellow Canadians and appreciate the opportunity to support them in their efforts.

Our lawyers serve the communities, businesses and people of Alberta, Edmonton, Sherwood Park, the Northwest Territories and Yellowknife
Ahlstrom Wright is a full-service law firm that offers legal guidance in all areas of law (except for criminal law). With over 38 years' of experience, thousands of clients, and a full spectrum of lawyers, our team is ready to serve you. For more information about how Ahlstrom Wright may be of service to you, click here.
---